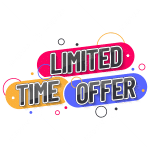 Business Card Website Special
Your customers are looking for you online! Can they find you?
We understand what it means to be a small business. We've assisted many local businesses with getting their products or services online – let us help you too! No project is too big or small!
For those of you that simply want to have web presence – we have an affordable website design package that will allow your customers to see who you are, what you do and how to contact you.
We call this our "Business Card" Package. It's only $360 a year – and includes a custom design using your logo and preferred colors, and professional personalized email address (yourname@yourbusinessname .com)